25% OFF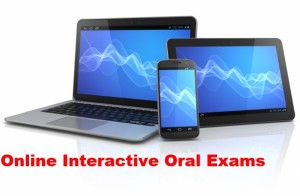 ONLINE MOCK PSYCHOLOGY ORAL EXAMS (Adult Clinical & Counseling Focus) 

25% OFF
Sale Price $212.50 
4 Months Access
Plus 
ACCESS TO EXAMS IN 24 HRS
(Secure Access Codes Will Be Emailed To You So You Can Access The Exam Program)
TRY OUR SAMPLE EXAM HERE
               4 Months of Full Access to the Interactive Psychology Oral Exam Testing Program (Adult-Clinical & Counseling Focus)
Testing Program includes 4 exam vignettes, interactive audio segments to facilitate responding orally, mock questions with sample answers & timed tests

Interactive Timed Tests simulate the actual exam experience.

Online links to updated APA Ethics Codes, Texas Board Rules and State Laws.

Each Exam is offered in 3 Modes (STUDY, RETAKE, TEST)

STUDY MODE Exams can be taken 3 Times, RETAKE MODE can be taken 2 times and TEST MODE Exams can be taken 1 time, FOR EACH VIGNETTE, at no extra cost to you.

Online Exams includes

Diagnostic Drills Section, Ethical Drills Section, Case Formulation Drills Section

 

Sales Tax is applied at checkout.  Final Price In Cart Includes Taxes

.

A PERSONALIZED FEEDBACK OPTION IS AVAILABE FOR THOSE WANTING INDIVIDUALIZED FEEDBACK ON THEIR ANSWERS TO VIGNETTE QUESTIONS FOR AN ADDITIONAL FEE (PLEASE GO TO STORE ON THE MENU BAR AND SCROLL DOWN TOWARDS THE BOTTOM TO VIEW CONSULTATION OPTIONS

You may choose the Buy Now Pay Later Option using PayPal.