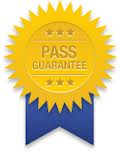 **OUR GUARANTEE**
We stand behind our products 100%.
If you study for the Texas or Oklahoma State Psychology Board Orals, for the suggested amount of time (as indicated in the manual) using our complete preparation package (Study Guide and Online Exams) and do not pass, we will give you another 120 days of full access to the Online exam program.  We will also offer a free  1:1 consult to help you better prepare.  Proof of purchase required and the actual Oral Exam must have been taken within 6 months of purchase.
Try our products today and take one step closer to realizing your professional destiny.
 SHIPPING
All orders will be shipped within 48 hours following receipt of the order from either PayPal or Amazon. 
All orders will be shipped via USPS Priority Mail, with Delivery Confirmation/Tracking.  You will be given notice, via email, when your order has shipped.  You will also be given a delivery window.  It may be best to use a home or office address versus P.O. Box for more expedient delivery.  We only ship within the Continental USA and US Territories.  We may ship outside the USA only if you contact us via email and make special arrangements for shipping.
You will be charged for priority shipping, unless we are running a special offer.  Your final price is reflected once you place an item in the shopping cart.  Final Prices on products will include all costs, including shipping and taxes. 
TAXES
Final sale prices reflect sales taxes.  Sales taxes are included in the final price and are collected on all products only but not services.
RETURNS POLICY
Given the special nature of some of our materials, we have a special returns policy which differs from Amazon's (Applies if purchased via Amazon or via Paypal). 
CATSS™ and Thriving Minds Institute™ has a 7-day return policy.  This period will begin the date of postal delivery by the USPS.  Customers must notify us via email within this window to receive a refund.  You will be instructed on how to return materials.  Due to the nature of the materials, we charge a 25 percent restocking fee to the customer for all returns.  Refunds will be processed on receipt of the returned materials.  All material must still be in new condition. 
Consistent with industry standards for special media like CDs, DVDs, Software and Computer Programs, once you have accessed our online testing program, you are not eligible for a refund.  No refunds will be issued in this case.
CATSS™  and Thriving Minds Institute™ will not pay for shipping costs involved in processing refunds and returns.  All returned materials must be shipped via USPS priority mail with tracking.  You will be granted 2 weeks to return all materials once approval is given.
CANCELLATION OF ONE on ONE CONSULTATION APPOINTMENTS
We understand that life has unexpected emergencies and situations do pop up.  You will be permitted to reschedule or cancel consultations within 48hours of the scheduled appointment.  This should be done via email.  You will also be given instructions on how to pay for appointments and other details once appointments are requested via email.  For cancelled appointments, you will be charged a 50% fee for lost of time and processing costs.  Appointments which are rescheduled within the window will not be assessed a fee, unless there is a pattern of repeated rescheduling. For one time rescheduled appointments we will try our best to accommodate you in terms of priority scheduling, however, individual appointment times are usually in high demand.
PRIVACY NOTICE
Your privacy is important to us!  We will not share or sell your personal information with others.  Your information will only be used for processing orders and for direct communication.