How To Manage Psychology Oral Exam Day Stress
Evelyn Jagpat, Psy.D.
Licensed Psychologist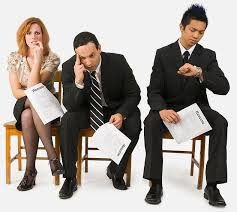 It is not very uncommon to experience many intense feelings on Psychology Oral Exam Day, including worry and anxiety.  A little self-care, knowing what to expect and pre-planning can go a long way in helping you to take the edge off and allowing your best self to shine through.  Here are a few tips which have helped others in your situation to remain calm, focused, personable and natural during the exam.
1)  Release the stress and pressure in your life.  Live a more simple existence.  Unfortunately, many of us spend more time managing problems and juggling many obligations instead of being present and fully embracing, with joy, the moment we are in.  Don't make exam day a repeat of this unhealthy pattern.  If you do, it will only serve to increase your anxiety and distract from your focus and concentration.
Practice good self-care throughout the study process.  Living life in balance and taking time to actually focus on you is the first and most important phase of your preparation.  Most mental health professions are awful at practicing this consistently.  In fact, many in an effort to help others and address the needs of as many people as possible, neglect self care and self preservation.  Never forget the great common sense rule of traveling by airplane.  During an emergency, first put the oxygen mask on you before attempting to put the mask on another.  Turns out this rule is a wonderful approach to life in general.
Attend to all aspects of your being each day and make a plan to live each day as joyfully as you can, despite challenges, problems, disappointments, etc., etc., etc.  This takes an active commitment on your part. Build it into your daily routine.  Also, remember to say "Yes" to what you may often deny yourself from enjoying and "No" to what you may often go along with despite its negative impact on you.  De-clutter your mind and life, in general.  Pace yourself and remember, there is nothing wrong with only doing one thing at a time.
2)  Try not to study anything a full day prior to your exam.  If you can, make it 48 hours.  During this time, seek to relax and embrace as much calm as is possible.  You may want to actually take that day off from work and other scheduled activity as well.  Surround yourself with pleasurable activities, good music, relaxing sceneries, good, positive company and whatever else you enjoy.  Remember, you can also engage in visualization of your favorite scene.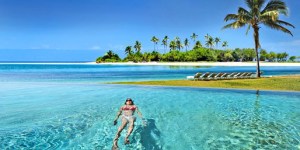 3)  If you are coming from out of town to take the exam, avoid actually arriving on the day of your exam.  If you can, come into the exam city the day prior.  Stay close to the exam site, if you can, so that you can avoid traffic and possible weather related delays.  You may also chose to go to the exam location to familiarize yourself with the facility, parking and getting to and from the site.  While this is not required, if it may calm your nerves and give you one less thing to become tense about on exam day, then it is well worth the effort.  Print out directions to the site and use your navigation device to aid with finding the exam location, if it is unfamiliar to you.
4)  Make sure to eat well and hydrate adequately 24 hours prior to your exam and on exam day.  Take a healthy snack with you to use prior to your exam.  If you arrive early to your location, you may avail yourself of nearby restaurants and places to buy refreshments.  The Austin, Texas location has a lovely campus with benches and tress, where you may sit and enjoy the outdoors as well.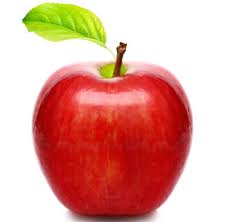 5)  Dress professionally and comfortably.  For ladies, this may mean a nice business suit (pants or skirt) or a dress.  For men, this may mean a long sleeve shirt and jacket.  You will never go wrong by dressing a level above your regular business attire or on par with how your examiners will dress.  In case you are wondering, many examiners dress in business jackets and full business attire.  If for any reason the AC or heat is not sufficient for you and you become too uncomfortable, please let the examiners know so that they can adjust the thermostat.  Thy will be happy to assist you.  If you are too hot or too cold you will not be at your best.  Do this prior to the exam starting if you can.
6)  Introduce yourself and be personable from first contact.  As best you can, be natural and seek to connect with your examiners.  Let them see who you are.  This will help everyone to feel more comfortable and at ease overall.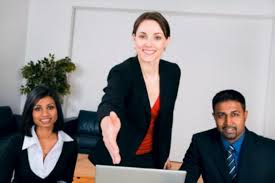 7)  Know what energizes you best, prior to a significant event, such as taking the Psychology Oral Exam.  If you draw energy and calm from being around others, then sit with others and have conversation.  For some, this may mean bringing a supportive friend or partner along to the exam site with you.  If you draw resources from being alone and drawing within yourself, then do that instead by finding a more secluded spot to sit prior to the exam.  Wear head phones, even if they are set to off, or shades, which will also give others the cue that you want to be alone.
8)  Pack your bag or make whatever preparations you can the day prior to the actual exam.  Put everything together that you want to wear or take with you the day prior so that you don't have to rush about on exam day.  Pre-prepare snacks and meals you want to take with you also.  Make sure you also gas up that car in advance and look at the weather report!  Also, plan to arrive early, which will help to alleviate stress and provide a buffer against unexpected delays like traffic build up and plane delays.
9)  Center yourself during the exam study process, prior to the exam and on exam day.  Develop skills to soothe and calm yourself (e.g. deep breathing, saying a mantra, prayer, taking a walk, exercise, listening to calming or rejuvenating music, laughter and comedy, reading inspirational or spiritual literature).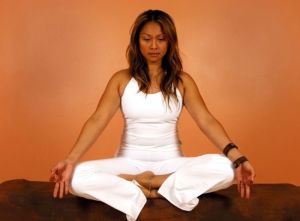 Something else that may help is to get an object which will serve the purpose of helping you to center yourself, remain calm, focus on the goal and maintain concentration and positive energy.  Like every good professional athlete, psychologists too have a zone of peak or optimal professional performance.  Most people just need assistance with eliciting this from deep within.  A concrete object is a wonderful cue for serving this purpose.  Ideally, this object should be something you use during exam preparation and which you will take with you to the actual exam.  It should be an object with personal meaning to you.  For example, is there a color or shape that represent the feelings you are attempting to generate or maintain within yourself?  Some people may wear a plastic bracelet of a special color or with a special logo or slogan so that when they look at it they can "get in their zone".  Others may wear a ring with a special stone.  If you gave it some thought, I wonder what you would chose for your object?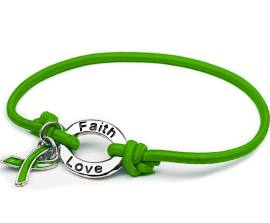 10)  Set up a nice reward for yourself after the exam, no matter how it turns out.  Celebrate your milestone and acknowledge what you have been through to get to where you are now.  Acknowledge those who were a part of your journey and celebrate them also.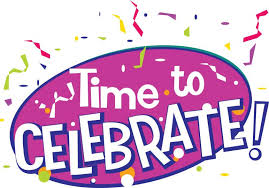 I wish you every success on your path.  Do drop me a line and let me know how you did.  I look forward to hearing from you soon.
Tags: how to manage psychology oral exam anxiety, mock psychology oral exam, psychology oral exam anxiety, psychology oral exam study strategies, psychology oral exam Texas