President of Thriving Minds Institute™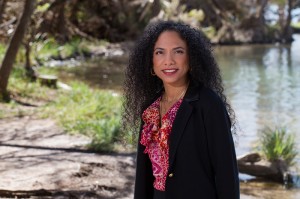 Hello and welcome to Psychology Oral Exam & Beyond, online!  Thank you for taking the time to visit our site and learn about our vision and  services, and for getting to know me better.
I am Dr. Evelyn Jagpat  or Dr. Eve, as I prefer, the founder and president of CATSS™ (Capital Area Therapeutic Science Services).  I am also  a Licensed Clinical Psychologist and the Clinical Director of all of the programs at CATSS™.  While I could tell you many things about myself and my professional experiences, perhaps the most important thing I could share with you is why I do what I do.  For me, it is not about a job, a business endeavor, another professional achievement or money.  Instead, it is a joyous labor of love and an extension of the love and compassion I have received in my own life from family, loved ones, cherished friends and God.  Quite simply, it is a matter of the heart for me.  It is also my way of sharing my gifts, talents and professional expertise, in an effort to help others, who have dreams, who want to embrace a better life, who want to achieve their personal best, who endeavor to make a difference in this world and to be the difference, and who are courageous enough to explore, embrace change and challenge themselves.
My career in the field of Mental Health and Behavioral Health services goes back almost some 20 years.  It all started right after undergrad, with me working as a mental health supervisor on an inpatient unit doing trauma and crisis work with children and teens for First Hospital Corporation, VIBS. In my role there, I was also able to contribute to improving their clinical delivery system and the quality of services provided.  Many of my clients were victims of sexual and physical abuse and were abandoned by family.  Of all my experiences I share this one with you because my time there was invaluable in terms of my personal and professional growth.  I feel blessed and privileged to have touched the lives of these children and to have had my life touched by them as well.  While I may not remember what I ate yesterday, I remember them each by name and how they looked.
After my time at VIBS, I moved on to pursue my Doctoral Degree at Georgia School of Professional Psychology – Clinical Psychology Program (Argosy University) in the dynamic city of Atlanta, Georgia.  I also trained at Georgia Institute of Technology Counseling and Mental Health Center.  Additionally, I trained at the Atlanta Center for Eating Disorders, ACE, which is a CERF Certified intensive outpatient treatment facility for persons who suffer from eating disorders and other weight and eating related concerns.  I completed my internship and post-doctoral work at the prestigious University of Texas, Austin Counseling and Mental Health Center CMHC, a leader in research, doctoral psychology training and integrated behavioral health treatment.   After my doctoral training, I was hired as a Contract Psychologist by the University of Texas, CMHC.  One of my varied roles included working for their multidisciplinary Mindfulness and Disordered Eating Program, a component of University Behavioral Health Services & University Health Services. I also served as clinical supervisor of Doctoral Level Psychology Interns and Clinical Psychology students.
Additionally, I served as Adjunct Faculty specializing in group therapy, for the M.A. Counseling Graduate Program at St. Edward's University, in Austin.  After, a tremendous journey, I answered what I felt was a calling, and founded CATSS™, parent company of Psychology Oral Exam & Beyond™ and Thriving Minds Institute™.  Part of this journey included publishing the Psychology Oral Exam Preparation Guide and the online, interactive test preparation study program.  Perhaps what I enjoy most about my work with Psychology Oral Exam, has been my interactions with the many candidates for licensure, whom I have been privileged to help with their test preparation.  I can't help but celebrate with them and feel a sense of pride (almost like a proud parent) when they write and tell me that they are finally Licensed Psychologists and on the road to realizing their dreams! 
I currently live in Austin, Texas, U.S.A. with my children.  I am also a member of APA, TPA and AGPS and a National Register of Health Service Psychologists.  Among other things, I am presently working on a trauma related book.
Thank you again for taking this time to visit our site.  I wish you every success on your path towards having a happier and more fulfilling life!
Dr. Eve ~ President, Founder and Clinical Director or Capital Area Therapeutic Science Services CATSS™, PLLC