Psychology Oral Exam Study Tip Moment #3
By Dr. Evelyn Jagpat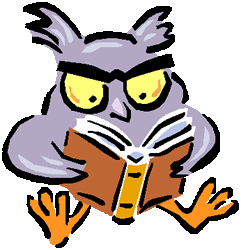 What critical questions should I apply to the case during my Psychology Oral Exam?
During your psychology oral exam you will be given about 10 minutes to review the clinical case.  During this time consider the following critical questions:
Critical Questions To Apply To The Case
1)

Do you have an initial diagnostic impression?  What may be contributing to problems?  Are there situational factors to consider?

2)

What information is missing or details do you need?

3)

What assessments do you need to conduct?

4)

Are there any

red-flags

or indicators of a crisis situation?  See our exam program and study guide to find out what some of these may be, how to assess them and how to address them.

5)

Why did the client present for treatment?  What does he or she want or need?

See our Study Guide and Online Testing Program for many more questions to consider, tips, study tools and interactive mock exam practice using actual clinical vignettes.
               

Wishing you all the best on your oral exam!
                                                                                                                                                                            Dr. Eve
Tags: psychology oral exam, psychology oral exam study materials, psychology oral exam study strategies, psychology oral exam Texas, Texas psychology oral exam